Informations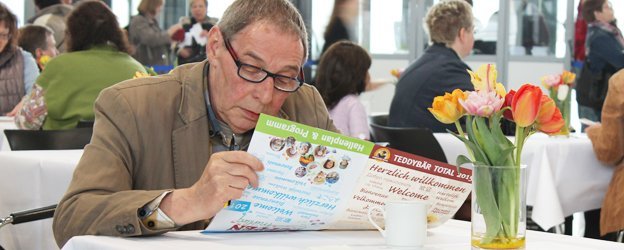 TEDDYBÄR TOTAL is the mother of all teddy bear trade fairs. Collectors, enthusiasts, artists, producers, dealers, suppliers and interested parties have come together to participate in it since 1995. Throughout the world, no trade fair offers more internationality and diversity. From rare, antique teddies to present-day bears from artists and manufacturers as well as a full range for those who want to make their own, the trade fair leaves no wish unfulfilled.
Service for exhibitors
– Regular emails with information prior to the show
– Comprehensive exhibitor documents
– Interpreters on-site (English, Japanese, Russian, Polish, Dutch)
– Free welcome buffet during setup
– Linking in the online list of exhibitors
– Optional extra services: exhibitor excursion on friday and packed lunches during the show
Opening hours for visitors
Saturday, April 27th 2024, 10am to 5pm
Sunday, April 28th 2024, 11am to 4pm
Set up time for exhibitors
Friday, April 26th 2024, 10am to 8pm
Saturday, April 27th 2024, 7.00am to 9.45am
Sunday, April 28th 2024, 10.30am to 10.45am
Venue
Messe- und Congress-Centrum Halle Münsterland
Albersloher Weg 32, 48155 Münster
---
Exhibitor feedback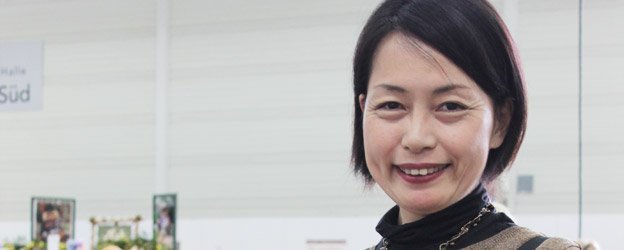 "I spent a wonderful time in Münster. I saw many fantastic teddy bears made by great artists from various countries and I'm really happy having so many friends all over the world loving teddy bears as much as I do."
Miho Hamaguchi (Japan)
---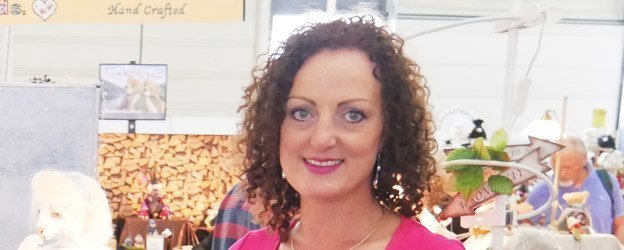 "We had a wonderful show and really enjoyed the GEORGE Dinner. Thanks so much to all the team for their efforts and hard work."
Nicole Woodward (France)
---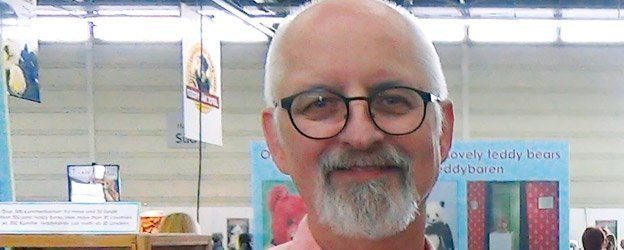 "This year's TEDDYBÄR TOTAL was fantastic. 377 exhibitors is very impressive. There was so much inspiration and we did talk to a lot of very interesting designers."
Johnny Pinholt Thorsen (Denmark)
---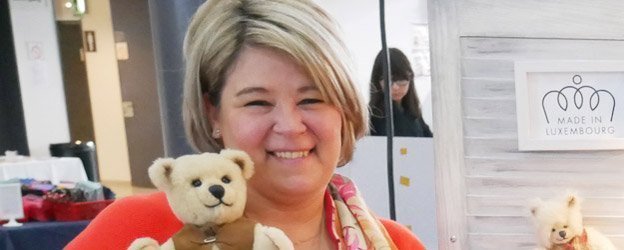 "At TEDDYBÄR TOTAL there is an incredible number of nations from all over the world and the variety of bears is impressive, too. For me it has been the first show as an exhibitor and I enjoyed it a lot. I met many, many new bear friends."
Tania Schott (Luxembourg)
---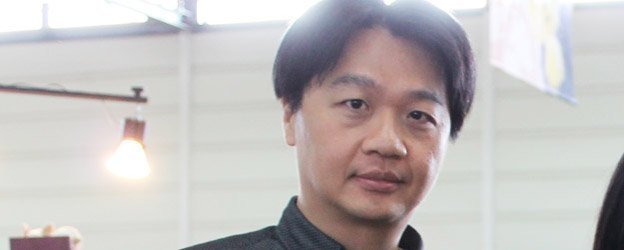 "There's no better base to connect with Europe's important markets than Germany and TEDDYBÄR TOTAL. And for sure it's the most important teddy bear show around the world and always will be the first choice for overseas artists to enter the world of handmade teddy bears."
Yauh-Zeng Lin (Taiwan)
---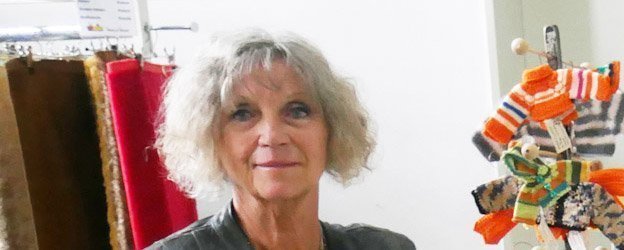 ""No limits for fantasy". That's exactly what TEDDYBÄR TOTAL is. 377 exhibitors from 26 nations, all of them full of fantasy and creativity. That is interesting for both the great number of visitors and for us, the exhibitors."
Anna Wischin (Austria)
---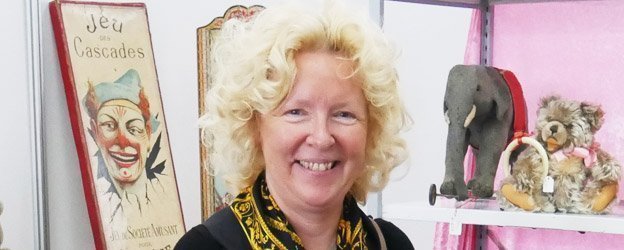 "The event is mainly characterized by the extremely professional organization. The large audience consists of warm-hearted collectors with great enthusiasm and expertise. I'm absolutely looking forward beeing back again in 2020."
Ursula Alber (Switzerland)
---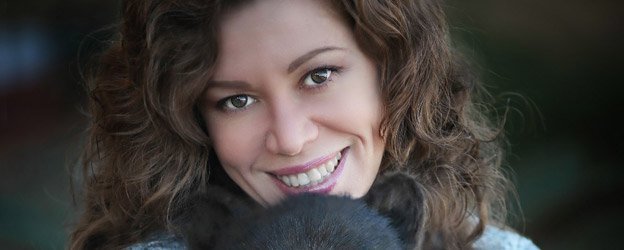 "TEDDYBÄR TOTAL is kind of creative vacation. I've been to Münster for the third time and love the beautiful place. Especially for the possibility to see my friends that I can only meet mostly virtual for the rest of the year."
Tatyana Kazayeva (Italy)
---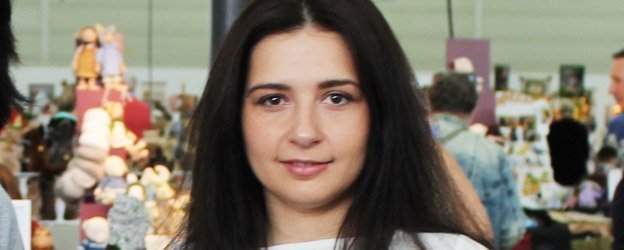 "TEDDYBÄR TOTAL is the place to meet friends. It's the place to meet your favourite artists from a large number of countries. And it is some kind of holiday in the beautiful city of Münster."
Oksana Matviienko (Ukraine)
---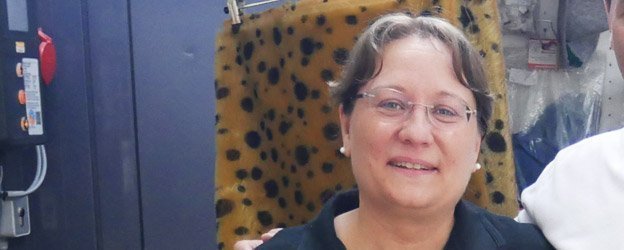 "For me as new owner of Bärenstübchen Blümmel it has been the first attendance at TEDDYBÄR TOTAL and I've been totally overwhelmed by the internationality and the high level quality of the teddy bears and cuddly toys. We had lots of fun in these two days and got many great inspirations."
Sandra Kling (Germany)
---
"For me TEDDYBÄR TOTAL is the best teddy show I've ever been to and I'm very proud that I've been part of it. The attitude to teddy bears in Germany is very unique, the organization is amazing and the team is very friendly and does everything to make the participants feel comfortable."
Elena Abrosimova (Russia)
---
Exhibitor application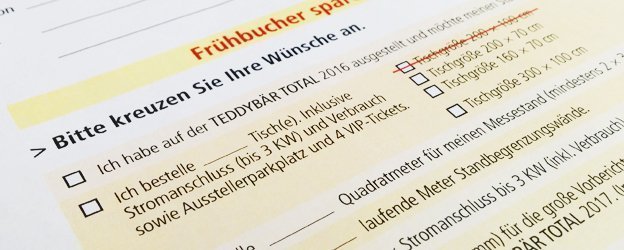 I would like to register for the 29th TEDDYBÄR TOTAL 2024 in Münster:


---
Exhibition conditions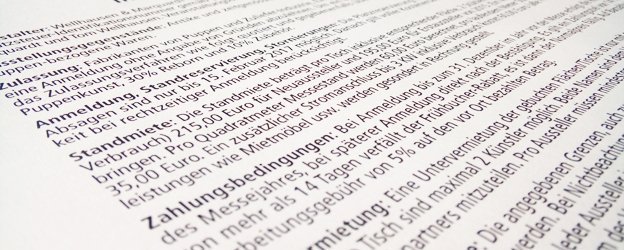 Organizer:
Wellhausen & Marquardt Mediengesellschaft bR, TEDDYBÄR TOTAL, Mundsburger Damm 6, 22087 Hamburg. VAT-ID Number DE 196918012; Autorized representative of the company: Sebastian Marquardt and Tom Wellhausen.
Location:
Messe und Congress Centrum Halle Münsterland, Albersloher Weg 32, 48155 Münster.
Merchandise:
Antique and contemporary teddy bears, teddy bear accessories and other teddy bear-related articles, cuddly animals.
Exhibitors:
Industrial manufacturers of teddy bears and suppliers, dealers and teddy bear artists. The organisers reserve the right to dismiss applications without providing detailed grounds.
Application and Booth Reservation:
Booth reservations are made in the order of received written applications. The closing date for entries is 15 February of the event's calendar year. Cancellations may be made until the same 15 February. After this date, full charges will apply, and no refunds will be given. Early application will allow more choice of booth placement.
Booth Rent:
The stand rent per table (approximately 70 x 160 cm) includes 2 chairs and electricity supply up to a maximum of 3 kW (consumption inclusive), totals 265.00 euros. The electricity supply is located in the middle of each table block. Table exhibitors can connect with their own extension cables free of charge. Prices per square meter stand are 60.00 euros, and per meter stand partition walls are 35.00 euros. An additional electric supply of max. 3 kW (consumption inclusive) 60.00 euros (all prices plus VAT). Additional services, such as walls, electricity supply, rented furniture, etc., will be itemised in the voice. The invoice for the stand rent and so on is to be paid after invoicing.
Payment terms:
Please take note of our payment terms: Invoices for bookings made by 31 December before the year of the event will be issued at the beginning of January of the event's calendar year. Later bookings will be invoiced immediately. Payment is due within 14 days. If the payment is delayed for more than 14 days, any discounts will no longer be valid, and the standard price will be charged. Services calculated in advance of the fair are also to be paid in advance in accordance with the due date. Payments on the spot are not possible. If residual claims persist, they must be settled before the start-up, whereby a fee of 7.5% of the invoice amount is payable on-site.
Cancellation:
Suppose the organiser is forced to cancel or postpone the event for reasons he does not account for (e.g. force majeure, a thread of terrorism, travel restrictions, drop out of more than 50% of exhibitors). In that case, he will return at least 50% of the exhibition fee, considering his own costs.
Sublet:
A sublet of booked space/tables is only permissible with the explicit approval of the organiser. The charge for a table sublet is 50.00 euros plus VAT. A maximum of two artists can share one table. For each artist, one badge is included. Each additional badge will be charged 10.00 euros plus VAT. Both artists' names and contact details must be submitted to the organiser. One of the two persons has to be the designated person of contact for the organiser. This person will also receive the invoice. It is not permissible to split the invoice or the payment. Every exhibitor has to book at least one table or 4.5 square metres of floor space.
Exhibition Space:
The allocated booth space, including aisle space, must be strictly adhered to. Aisles and emergency exits must be kept clear at any time. The tables provided by the organisers are stable tables. Each exhibitor must check the correct installation of the assigned tables since the organisers are not responsible for possible damage to the goods. The tables at the top ends of the table rows are the organiser's property. They are not for exhibitors' use but are available to rent.
Clean-Up:
Each exhibitor is responsible for cleaning up their booth. Any further cleaning or disposal of leftovers will be charged separately.
Opening Hours:
To the public: Saturday from 10 am to 5 pm; Sunday from 11 am to 4 pm (To change by the organisers by 15 February of the event's calendar year.)
Setup Times:
Setup on Friday, from 10 am to 8 pm and Saturday, from 7 am to 9.45 am. The dismantling will be on Sunday from 4 pm to 6 pm.
Advertisement:
Advertising for other events, including the distribution and sale of magazines, flyers, books, etc., is only permitted with written authorisation from the organiser. There is a promotion table in the entrance area for exhibitor advertising material. This is the only place other than exhibitors' own stands or tables where advertising material may be displayed.
IDs:
Every exhibitor will receive an exhibitor badge, a parking permit (on demand) and four VIP Tickets. Additional badges and parking permits will only be issued if applied separately. All IDs issued are not transferable and must be worn visibly with the name filled in at all times during the event. Misuse of any ID or parking permit will incur a fine of 400.00 euros for breach of contract, payable by the exhibitor responsible to the organiser.
Name & Address:
Local authorities insist that each exhibitor display their full name and address in addition to the booth nameplate provided by the organisers.
Fire protection:
Tablecloths and decorative items must comply with fire protection level B1. If this is not the case, the organiser always has the right to insist on removal. If this is not the case, the stand will be completely removed without reimbursement. Corresponding tablecloths can be rented locally.
Price labels:
All goods for sale must have an individual price label. The exhibitor is responsible for any infringements.
Loss and Liability:
The organisers cannot be held responsible for personal injuries or damage of goods, damages caused by lightning, fire, theft, collapse, earthquake, murder, blackmailing or robbery, as well as for the whole event. The exhibited items are not insured by the organisers. Special arrangements, additions or alterations of these conditions must be acknowledged in written form. Criminal authorities are the Hamburg County Court.
Smoking ban:
During TEDDYBÄR TOTAL, smoking in the exhibition halls is strictly forbidden, even during the setup and disassembly phase.
The conceptual sponsor of the TEDDYBÄR TOTAL is the magazine TEDDYS kreativ (www.teddys-kreativ.de).